ב"ה
Gan Israel is part of the largest and fastest growing network of Jewish day camps in the world. Gan Israel enjoys a well-earned reputation as a trendsetter with innovative ideas, creative programs and new activities.  
Many a child has been known to wait all year to come back to Gan Israel! Campers enjoy a wide range of exciting activities and field trips in a warm and vivacious atmosphere.    
Our beautiful facilities are well suited to a full program of sports, games, art, dramatics and other enriching camp activities. Our experienced staff work to develop skills, confidence and a sense of fair play within each child.
This website will provide you with all necessary information regarding camp. However if you have any concerns, questions or suggestions, please feel free to call or text Rabbi Yoel Eidelman at 347-517-7185.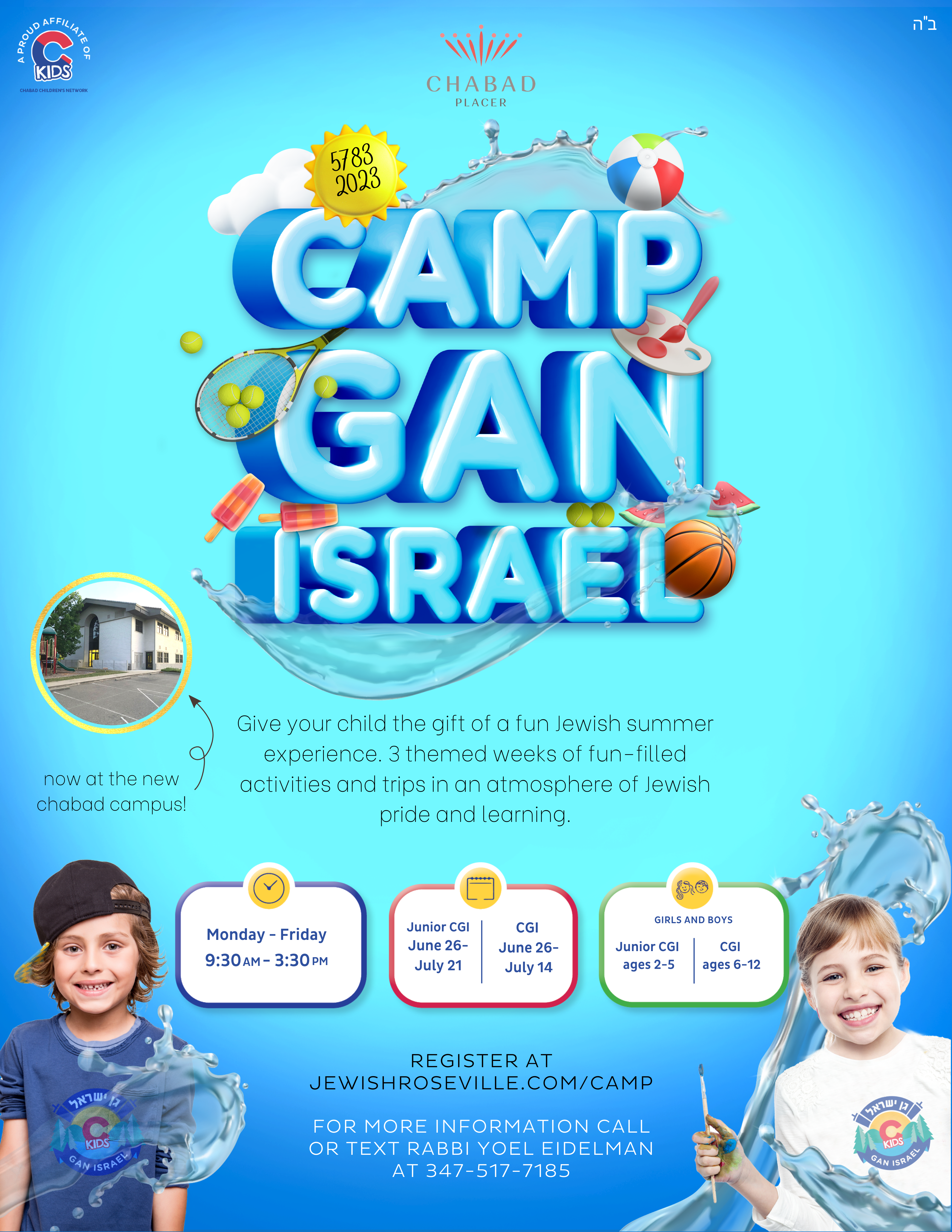 Registration is now open for summer 2023! 
"The camp exceeded all of our expectations. Our daughter had a blast and is eager to return next year." – Renata Segal
"My son had such an incredible experience. The personal care that they give to each child to make them shine is blessed and wonderful. Will highly recommend to anybody." – Inbar Firan
"Thank you for a FANTASTIC summer session! Each day and week was more exciting than the last!" – Jessica Brenner